Weddings in our OUTDOOR WEDDING CENTER for up to 70 guests
"OUTDOOR WEDDINGS AT THE PARK"
We are the only wedding chapel in the city of Gatlinburg that offers a dedicated venue for outdoor weddings. The Outdoor Wedding Center is located just feet from the National Park and is in a secluded, wooded, romantic area on our 3.2 acre estate at Chapel at the Park
The Chapel is right there and available should the weather be uncooperative on your wedding day.
. The OUTDOOR WEDDING CENTER accommodates up to 70 guests with amphitheater like seating. It has a full sound system for your processional and special songs.

For 2019: We are building a new WEDDING ARBOR on the Bridal Platform of the Outdoor Wedding Center to make it more intimate and enhance your wedding portraits. Previews of the new arbor are coming soon


To add to the Romance, your guests enter the Outdoor Wedding Center through our signature white wood gazebo. You start your walk down the aisle through the gazebo as well, then up a moss covered stone path and down the aisle to the decorated bridal platform to begin your life together as a married couple. Romance is in the air!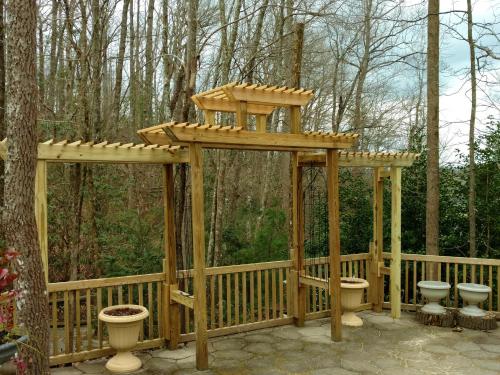 It's almost ready. Schedule to open March 15th, 2019
We have added a WEDDING ARBOR to the Bridal Platform in our OUTDOOR WEDDING CENTER... it was designed and created to ENHANCE THE ROMANCE of having an outdoor wedding nestled up to the Great Smoky Mountains National Park.
Once the weather gets warmer, we will have the arbor stained in a darker wood color, add some embellishments and flowers & ferns.
We look forward to having weddings here and putting those portraits on our website. Will you be the first to be married under the Wedding Arbor?
Two Hour Reservations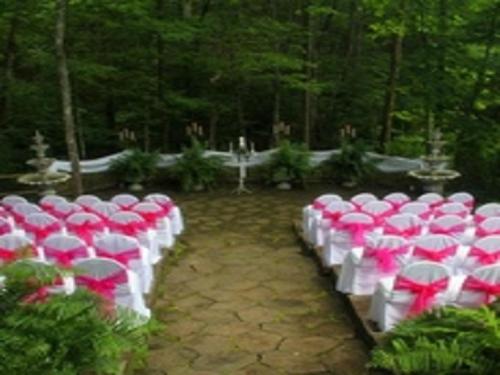 For Details of Services and Items included in each package, simply CLICK on the name of the package!!
OUTDOOR AT THE PARK: our Signature 2 hour wedding reservation
Saturday/Sunday: $2,975 Monday-Friday $2,475
One Hour Reservations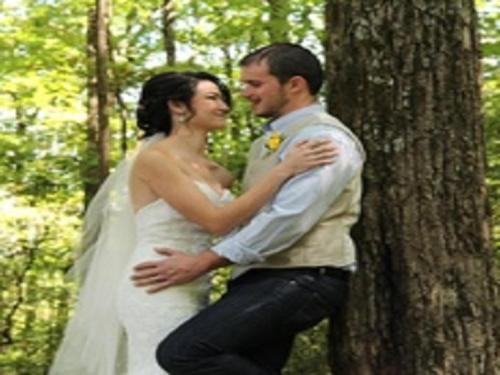 Saturday: regular pricing.... $1,999 Tues & Fri $1,599 Then $300 OFF
2018 Special: Get $300 off these regular prices. If you make a reservation for your 2018/2019 wedding by the end of the month.

For a limited time only and may end without notice

Special Pricing - Weekend: $1699 & Weekday $1299
50% OFF MADNESS on Mondays and Tuesdays: more info under SPECIALS
Saturday: $1,149 Tues & Fri $859
50% OFF MADNESS On Mondays and Tuesdays: more info undera SPECIALS
SECLUDED MOMENTS (in the outdoor wedding center or at the watefall)
Saturday: $ 799 Weekdays: $ 649
General Outdoor Wedding Information
The Outdoor Wedding Center is located on the Chapel Grounds. We will monitor the Doppler Radar in case of pending rain and determine 90 minutes prior to your wedding if it will be indoors. The Standard Set Up for the OUTDOOR WEDDING CENTER has candelabras on the bridal platform with lace bunting. The standard banquet chairs are grey and chrome. For a one-time fee of $50, we can dress the Outdoor Wedding Center with White Chair Covers and Bows in a choice of 18 colors.
For OUTDOOR Weddings: Please note that the chapel is available at no additional cost should the weather be uncooperative. For inclimate weather, we will need to move your wedding indoors if it is actively raining or threatens to rain during your ceremony. We will be tracking the storm via local radar forecasts. Also, if the temperature dips below 45 degrees, we will need to move your wedding in doors for safety reasons.
We can perform small weddings (6 guests are less) outdoors in the waterfall/ gazebo area during the winter months as long as the temperatures are above 45 degrees. Those areas have lots of evergreens/ holly bushes so that there will be a nice backdrop to your intimate wedding. Please note that the Outdoor Wedding Center is open Mid April through Mid November only.
Outdoor Wedding Center: BOW COLORS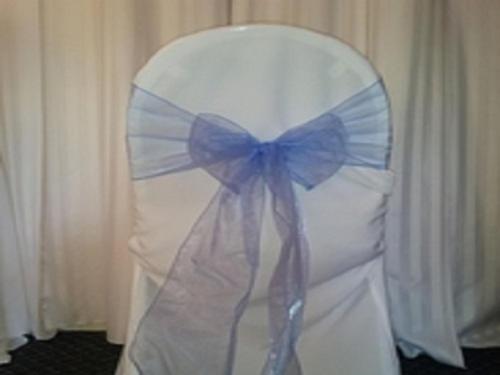 Sage, White, Burgundy, Purple, Chocolate Brown, Lavender, Red, Fuchsia, Ivory, Black, Copper, Pink, Royal Blue, Yellow, Silver, Aqua, Orange, Champagne, Periwinkle Blue
Add the White Chair Covers and Bows to any outdoor wedding package for a one time fee of $50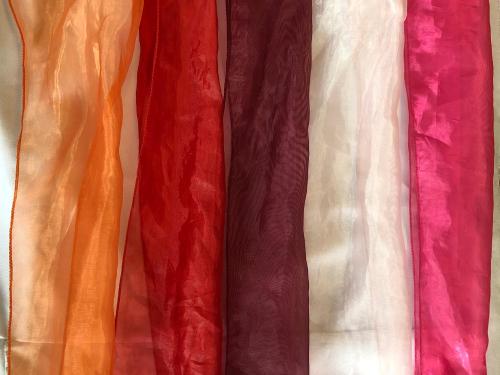 Colors: Left to Right
Orange, Red, Burgundy, Light Pink, Fuchsia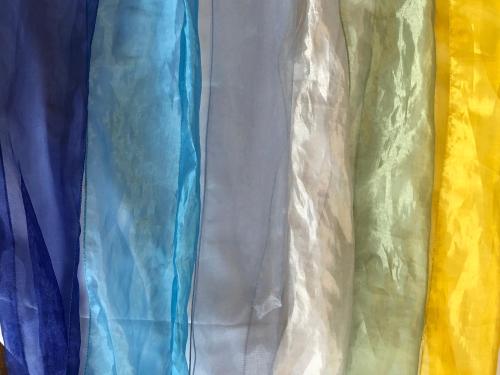 Colors: Left to Right
Royal Blue, Aqua/Turquoise, Periwinkle, Silver, Sage Green, Yellow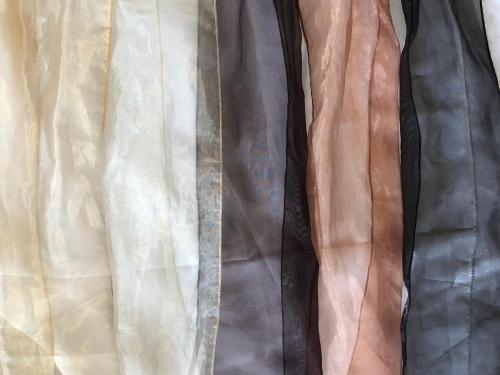 Colors: Left to Right
Ivory/Champagne, White, Chocolate Brown, Copper, Black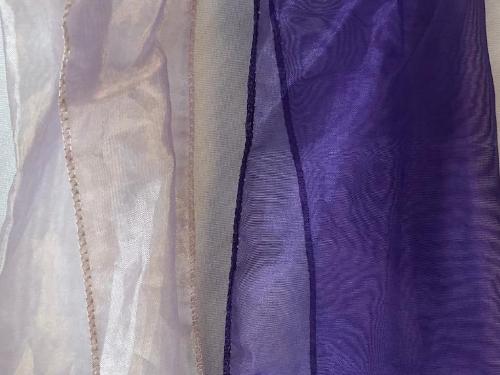 Colors: Left to Right
Lavender, Purple
NOTICES:
** LODGING NOTICE: As JULY and OCTOBER are not only the busiest wedding months in Gatlinburg, it's the two months visited most by tourists. The cabin companies that we work with are requiring a 3 night minium stay for all of JULY and OCTOBER. If you select a package that has two nights included during these two months, we will need to add a 3rd night to your stay or credit the loding included in the package. As we do not own the cabins, we must comply with the cabin companies request and apologize in advance for any inconvenience this may cause