Weddings at the Waterfall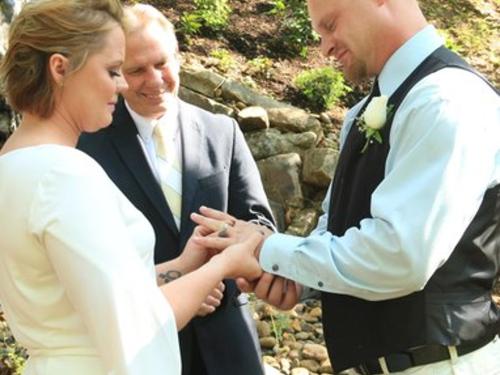 If you are eloping or having up to 20 guests, we can host your wedding at our 2 story waterfall.
It's a Casual and Comfortable setting with a rustic "U" Shaped wooden bench for seating up to 20 family members / Guests.
We offer Intimate Packages for the couple only or up to 6 family member / guests and Larger Packages when you are having 7-20 guests.
View our WATERFALL WEDDING DETAILS
Please note: Weddings at the waterfall are weather permitting. The large waterfall is not open at all times during the winter months however, our smaller waterfall is open year round for intimate outdoor ceremonies for up to 6 guests. There is no sound system in this rustic setting. If you want a more traditional wedding, please consider one of our OUTDOOR WEDDING CENTER wedding packages.