To View your Wedding photos: click on the MORE INFO tab above..... These galleries below are 'under construction' and will be updated shortly.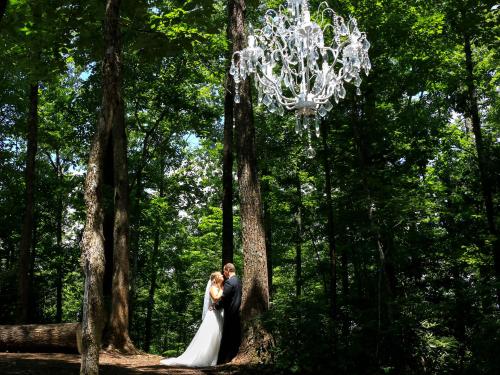 Our Enchanted Forest
Our ENCHANTED FOREST is located on the Chapel grounds... We are so fortunate to have over 3 acres that are bordered by the Great Smoky Mountains National Park.
Our Professional Photographers (member PPA) have discovered beautiful, romantic, nearly mystical places on the estate to create some unique portraits for our couples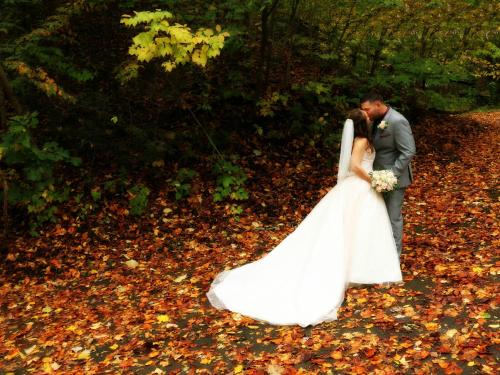 Autumn Weddings
AUTUMN WEDDINGS. Autumn in the Smoky Mountains is one of the most beautiful seasons with the brilliant colors as the backdrop for your wedding.
Even if you select an indoor wedding, our photographers will take you outside into the splendor of Fall colors for your "romance portraits"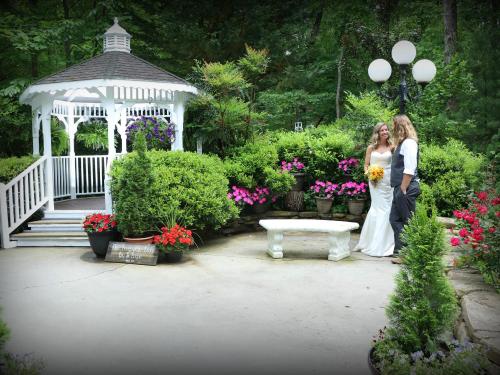 The Gardens and Grounds
The GARDENS and GROUNDS on our 3.2 Acre Estate can not be matched by any other venue in the area.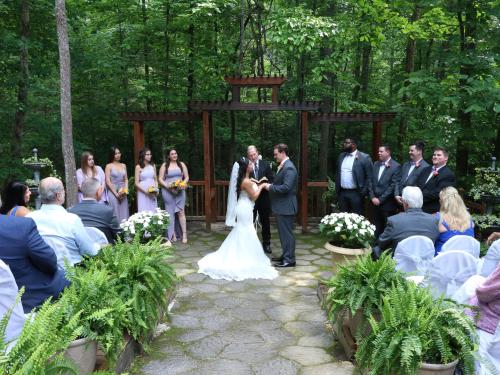 The Outdoor Wedding Center
The OUTDOOR WEDDING CENTER is located on the Chapel Grounds and faces the Great Smoky Mountains National Park. It will seat up to 70 guests and is full service with candelabras, full sound system and comfortable cushioned chairs.
New hyperlink: Outdoor Wedding Center Test Link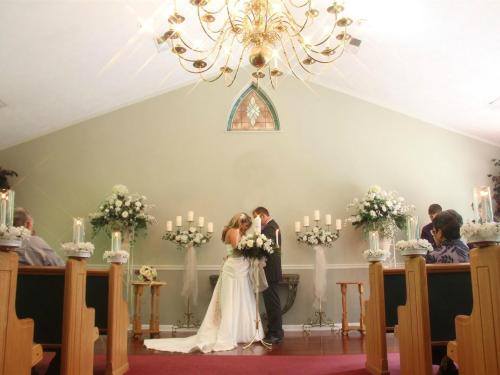 The Chapel and the Interior
The CHAPEL'S SANCTUARY is decorated in a modern, yet traditional decor with a 6' brass chandelier, a candle on every pew along with additional candles and white florals. The pews are padded for extra comfort and the gothic windows open up to the gardens.
The Chapel has a formal lobby as well for guests to greet one another before heading into the Sanctuary.
The bridal suite is off the lobby so once you are dressed, you do not have to go outside before making your entrance into the sanctuary.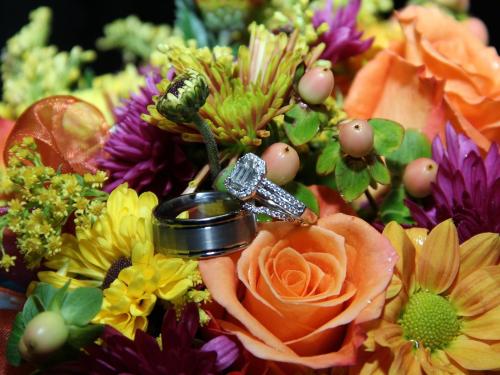 Flowers, Rings and Things
Flowers, Rings and Things. The photographers not only capture special moments between the two of you, they take their time and capture special memories of the items that mean so much to you as well.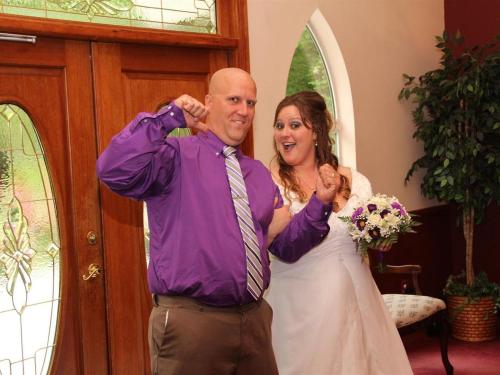 Casual Comfort: "come as you are"
CASUAL AND COMFORTABLE "Come as you are". Formal attire is completely optional.
Everyone has their own style. You should be comfortable during your wedding. We encourage you to wear what you like (as long as you are wearing something)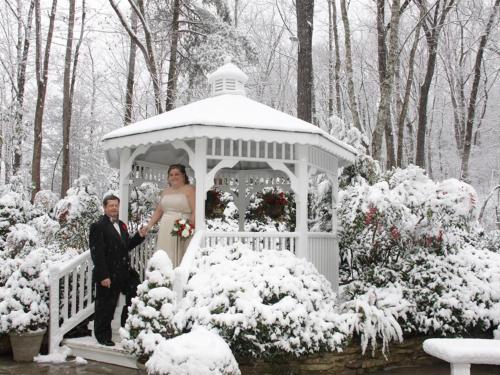 Winter Weddings
WINTER WEDDINGS. The backdrop for a winter wedding can be beautiful (though we can not guarantee that it will snow).
WINTERFEST is beautiful in Gatlinburg and you will find lots of things to do before and after your wedding.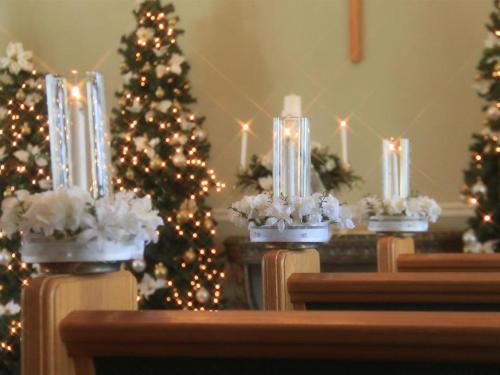 Weddings at Christmastime
WEDDINGS AT CHRISTMASTIME. The holidays are a magical time to be married in the Smoky Mountains and at Chapel at the Park.
We decorate the chapel and grounds on the Sunday after Thanksgiving. The Lobby has a traditional Christmas Tree and the mantle of the fire place is festive for Christmas. The Sanctuary is adorned with 6 Christmas trees with white twinkle lights, white poinsettias, ornaments and love birds.
Outdoors, we add holiday decorations to enhance your outdoor portraits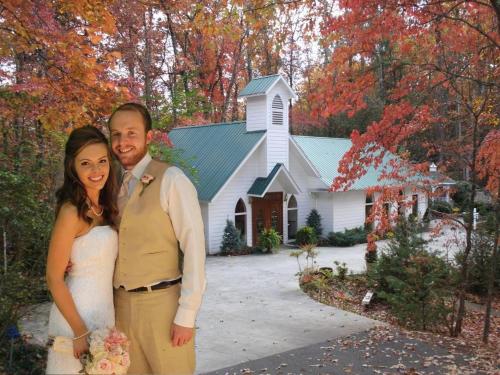 Special Effects: Green Screen Technology
Enjoy SPECIAL EFFECTS PHOTOGRAPHY with our new Green Screen Technology.
Our photographers have created a place on our Chapel Property for Green Screen Portraits. With this Special Effect Processing, we can place you anywhere in the SMOKY MOUNTAINS, GATLINBURG or THE WORLD.
(Not available for all wedding packages: based on time available for some of our 2 hour wedding packages and larger Elopement wedding packages) - Click on SPECIAL EFFECTS PHOTOGRAPHY for more details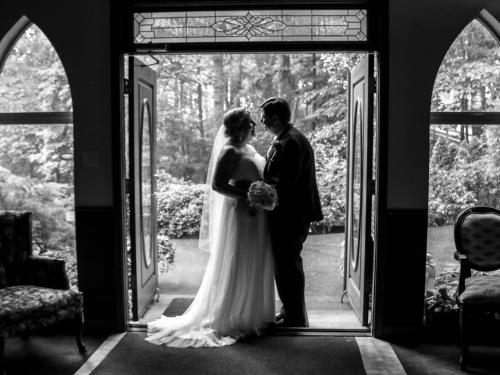 Black & White Possibilities
When you select the digital format option along with the copyrights to your images, anything is possible.
You can print your images in Black & White from anywhere. Our photo lab can create the Black & White images on the digital device for an additional fee.
** Copyrights to all photography remains the property of the Gatlinburg Wedding Center, LLC. We share the copyrights with couples that get married with us for the images included with your wedding package. You can print them, post them and share them anyway you like!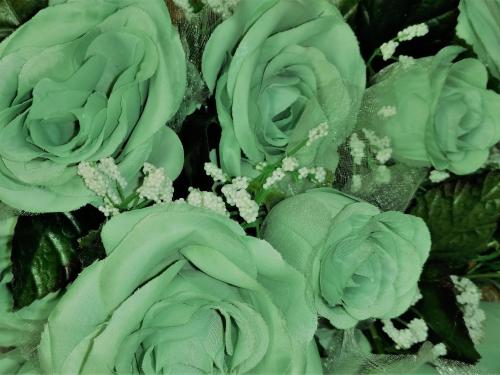 Silk Flower Colors
SILK FLOWER COLORS. You can choose 1 or 2 silk flower colors to create the look for your wedding flowers. There are about 18 colors from which to choose. The photos here are representative of the colors used by the floral designer, not the specific flowers necessary. Some colors have limited quantities or are seasonal and may not be available without advanced notice.