Romantic Elopement Weddings
ELOPE to ESCAPE THE STRESS. We'll take care of ALL the DETAILS:
Sometimes planning of a wedding at home can get out of control and costly. We've created these ELOPEMENT Wedding packages to accommodate couples that just want to get away together and have an intimate ceremony, romantic portraits, and some beautiful keepsakes as well as some pampering, all without entertaining guests. The focus in on the Two of You!!.
Elopement Packages
Choose an Indoor or an Outdoor Ceremony *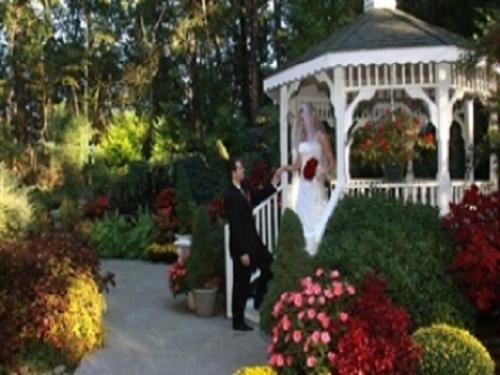 We often recommend that you select a wedding package that comes closest to the services and items you want and need for your wedding and then mix it up a bit. Some services (like limousine, formal wear, lodgings) can be credited from the wedding packages, other items (like flowers, cakes, miscellaneous items) can be substituted for additional images or other items... We can work to customize our packages to accommodate your needs! * If you choose to have your ceremony outdoors, we will not be able to create a video.

For our 30 minute wedding reservations: These would be our Tennessee Twosome, The Tennessee Twosome Plus, The Gazebo Wedding and the Ever-After Wedding. Everyone, including the wedding couple, must arrived dressed and ready to meet the minister and the photographer when you arrive. These are more casual weddings without the traditions of our larger wedding packages. These weddings do not include music, a processional, escorts, a bridal party, flower girls/ ring bearers, family ceremonies, etc. For a more traditional wedding with music and other traditions, please consider our 1 or 2 hour wedding packages