Weddings: Indoor or Outdoors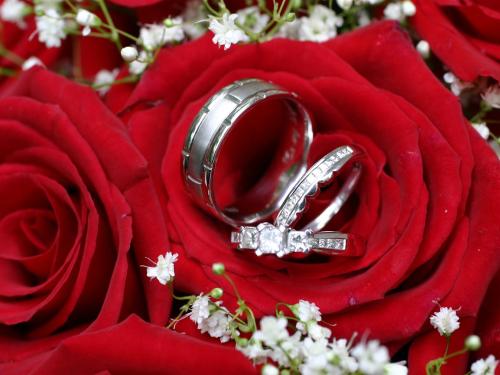 Thank you for visiting our Website:

We offer a wide variety of wedding services for your special day. As you can see, we have a lot of different wedding packages for everyone's budget including INDOOR and OUTDOOR ceremonies. Weddings are performed most often Monday-Saturday (and on Sundays for any one of our 2 hour wedding packages)

We often recommend that you select a wedding package that comes closest to the budget, services and items you want and need for your wedding and then mix it up a bit. Some services (like limousine, formal wear, lodgings) can be credited from the wedding packages, other items (like flowers, cakes, miscellaneous items) can be substituted for additional images or other items... We can work to customize our packages to accommodate your special needs!

A deposit of 25% of the total cost of the wedding is required at the time your reservation is made with the final payment due 1 month prior to your wedding. Easy and Stress-free Planning!
Weddings for Every Budget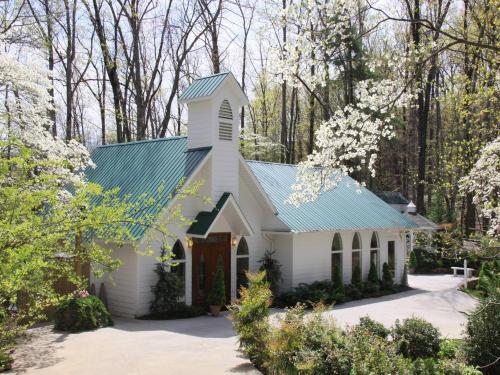 Our PREMIERE Weddings - 2 hour Chapel Reservation followed by a reception included in the price.
EXTENDED RESERVATIONS - Signature Weddings
ONE HOUR RESERVATIONS
MORE BUDGET FRIENDLY WEDDINGS
The Outdoor Wedding Center - Nestled next to the National Park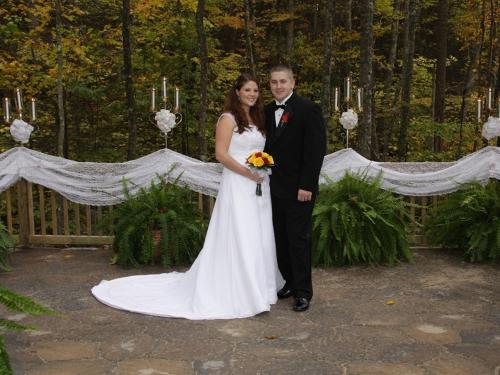 Elopement Weddings - (indoor or outdoor ceremonies)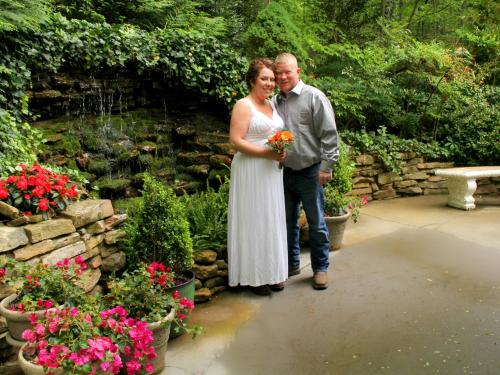 DIAMOND LOVE: Signature Elopement with 4 nights honeymoon lodging
ELEGANT ELOPEMENT: Signature Elopement with 2 nights honeymoon lodging
Monday - Saturday

Pricing: $1,887 with Friday or Saturday lodging
Save $200 with Sunday-Thursday lodging ($1,687)

PRIVATE ELOPEMENT:

Pricing: $999 with 2 nights lodging. Monday-Saturday

MOUNTAIN ESCAPE:

Saturday: $599
Weekdays: $499

TENNESSEE TWOSOME:

Saturday: $ 299
Weekdays: $ 224

* Any of the ELOPEMENT wedding packages can be performed outdoors in any of the locations you find on our website, however, we can not accommodate outdoor videography production.
Weddings at the Waterfall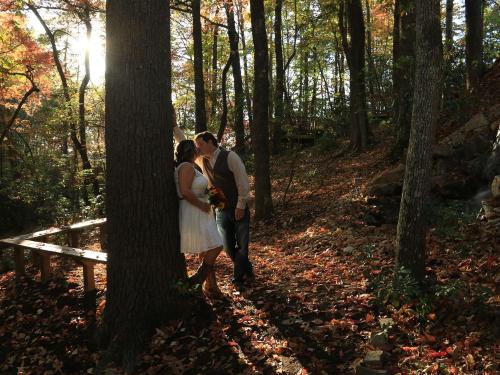 Current Specials: (Details under the SPECIALS tab)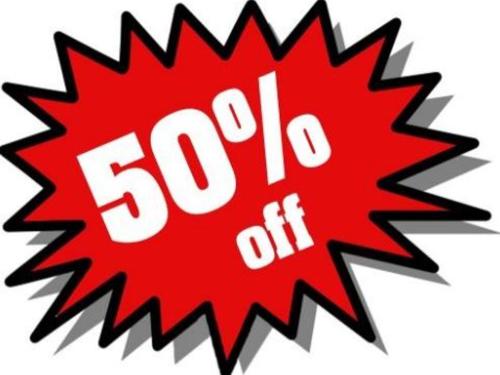 Vow Renewal Ceremonies
Renewal/ Anniversary Ceremonies.
We can assist with the planning of a vow renewal ceremony as well. ANY of our wedding packages can be performed as a RENEWAL CEREMONY Monday - Saturday.
We often suggest that you select the package that comes closest to the budget, services and items that you want for your renewal ceremony and then mix it up a bit.

We have packages if it is going to be JUST YOU TWO or if you are having FAMILY and FRIENDS attend as well. There is a package perfect for your needs and budget
Our wedding coordinators will gather information about your life together and the minister will personalize the ceremony for you.
Notices:
For our 30 minute wedding reservations:
These would be our Tennessee Twosome, The Gazebo Wedding and the Ever-After Wedding. Everyone, including the wedding couple, must arrived dressed and ready to meet the minister and the photographer when you arrive. These are more casual weddings without the traditions of our larger wedding packages. These weddings do not include music, a processional, escorts, a bridal party, flower girls/ ring bearers, family ceremonies, etc. For a more traditional wedding with music and other traditions, please consider our 1 or 2 hour wedding packages.
** LODGING NOTICE: As JULY and OCTOBER are not only the busiest wedding months in Gatlinburg, it's the two months visited most by tourists. The cabin companies that we work with are requiring a 3 night minium stay for all of JULY and OCTOBER. If you select a package that has two nights included during these two months, we will need to add a 3rd night to your stay or credit the loding included in the package. As we do not own the cabins, we must comply with the cabin companies request and apologize in advance for any inconvenience this may cause